The Workedge Company
About US
01.

Strategic

We help you increase retention and reduce turnover with our proven strategy that focuses on workplace culture. 
02.

Professional

Dr. Mark Edge and his staff of chaplains and counselors have decades of collective experience helping employers and employees.
03.

Trusted

Our clients include national brands like Dairy Queen and Chick Fil A, and we've helped businesses, nonprofits and school districts.
Because People Matter
Why Does Workedge Exist?
If you believe that your employees are tools and can be replaced at will, exit this website now because you will find it a waste of your time. However, if you believe that your employees are human beings, who as of yet have not reached their full potential, then please read on.
Our Founding Fathers had an interesting way of looking at people, "We hold these truths to be self-evident, that all men are created equal, that they are endowed by their Creator…" People have been endowed by their Creator. Each human being holds a special dignity, and it is consistent with our American ideals to say that every individual has the right to become the person whom he or she has been created to be. Our ideals hold that people are important. WorkEdge exists… because people matter.
Your employees matter. Chances are, your workers will be spending almost a third of their adult lives on the job. That is a lot of time, and one must not waste it.
Your employees are either working at the job for which they were created, or they are in the process of becoming the people to do the job for which they were created. We at WorkEdge want to help. To repeat: we want to help your employees become who they were made to be. In doing so, we want to help your business fulfill its purpose.
If we can help them your employees reduce their absenteeism, psychological and medical treatments, and the costs associated with drug and alcohol abuse, and we can help help your workers excel, then your company's expenses will decrease and productivity will increase. Not only do we believe this will prove fulfilling to you, we are convicted it will help your business earn higher profits.
Consultants
Our Team of Professionals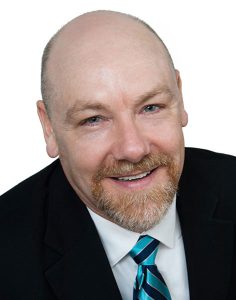 Dr. Mark Edge
Founder & CEO
Dr. Mark Edge has served in several fields including business, ministry, communication, education, and politics. He has been blessed with opportunities to address, teach, and train a wide range of people in the United States and other countries. Mark enjoys supporting the Tyler community in civic activities, especially Tyler Morning Toastmasters where he has served as President. Mark's wife, Judy, is a teacher in Tyler. They have four children.
Ron Schultz
Chaplain
Ron Shultz is a graduate of Abilene Christian University. Shultz served several years as a chaplain to the East Texas Medical Center patients. Ron and his wife, Gwynn, have been married for over 50 years and have two children.
Saundra Clark
Family Counselor
Saundra Clark is a native East Texan, graduating from U.T. Tyler with a B.A. in Psychology and an M.A. in Family Counseling from Amber University in Garland, Texas. Saundra has two children and four grandchildren.
Dr. Sherry Munn
Family Counselor
Dr. Sherry Munn received her doctorate in counseling and psychology from East Texas State University (now Texas A & M University-Commerce). Dr. Munn has specialized in substance abuse, sexual addiction, and therapy for victims of incest. She has also served as an adjunct professor at Tyler Junior College and the University of Texas at Tyler. Dr. Munn has been married to H. Michael Munn for fifty years, and they have two children.
Violet Lutmer
Chaplain
Violet Lutmer is serving in her tenth year as a chaplain in the workplace. She is fluent in English and Spanish. She and her husband, Steve, have been married for 32 years. They have five children and four grandchildren.
Trusted by Corporations, Educational Institutions and Nonprofits
Some of the Organizations We Have Served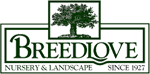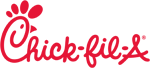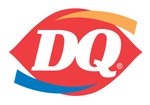 From Our Founder
What We Seek to Do
We at WorkEdge recognize that human beings consist of components, which are physical, mental, emotional, and spiritual. One element can impact another… or all of the rest. A poor diet can make a person feel tired and lethargic. A proper mental attitude can drive a person to astounding physical achievements. Ignoring one's spiritual life can lead to addictive behavior. The combinations and consequences are endless.
WorkEdge seeks to inspire and support an employee in every facet of life. We seek to address the needs of the whole person, on and off the job, thereby maximizing productivity for the employer and for the individual.